IDX Solutions for Realtors
Real Estate agents are often looking to integrate an affordable IDX (Internet Data Exchange) solution on their individual website to present up-to-date MLS listings and of course to showcase their own featured listings. Unlike with listings of third party portals (such as Realtor.com or Zillow), leads coming from our IDX software go directly to the agent.
You can find plenty of software programs offering just that, but most of the times they are hard to set up and generate high monthly hosting cost.
That is why we developed an IDX module for our real estate clients. This program is able to display all listing from the Florida MLS and offers functions like a map-based search for properties or featured listings of a brokerage or individual agents. Properties can be displayed in many different ways and the design is fully customized. Leads are going directly to the customer.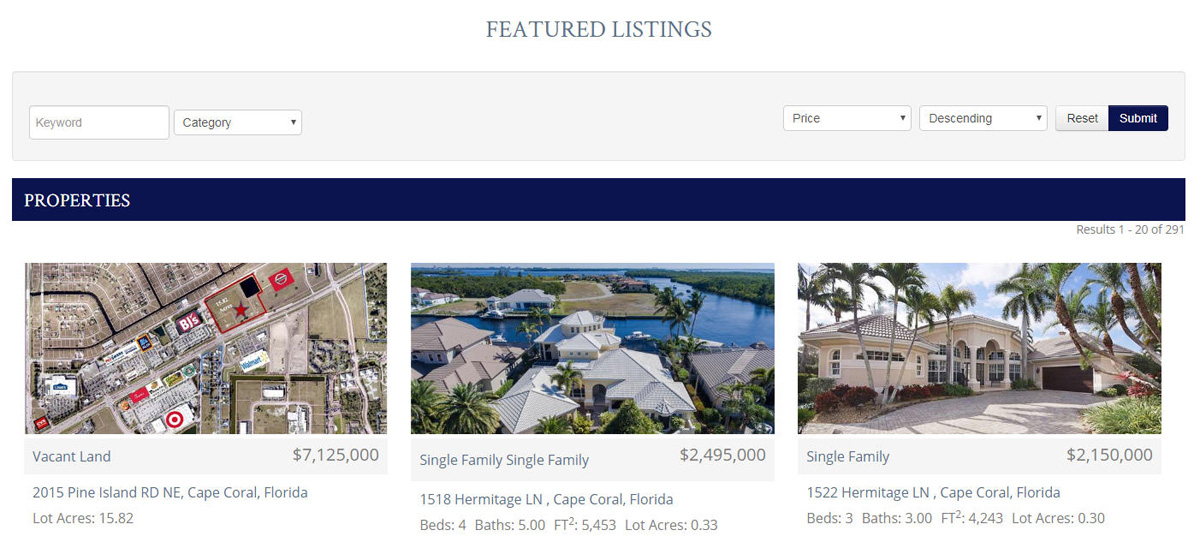 The import and display of the data is fully automated, i.e. the Realtor doesn't have to add listings or edit data on the website.
The module is fully integrated in a website developed by us, but can also be used in external websites.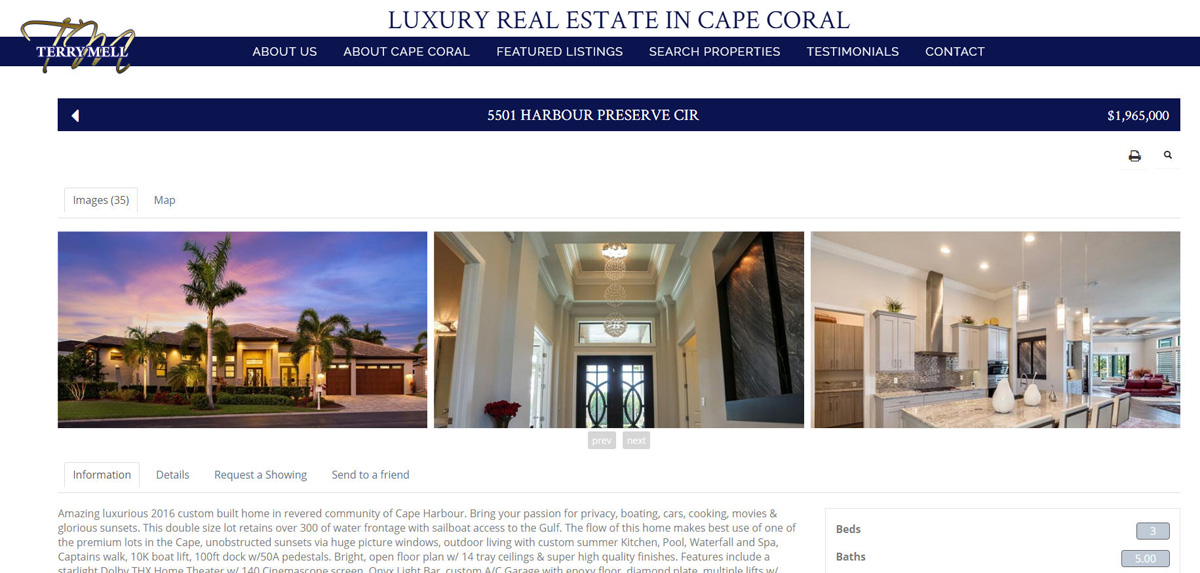 Like all our web modules, the Real Estate component is multilingual ready and fully mobile ready.